Frunniken: Karakteristieken, prijzen en beoordelingen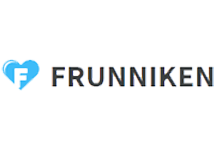 Frunniken.nl oogt strak, maar straalt geen romantiek of liefde uit. De opzet van deze website is ook niet om een levensgezel te vinden, maar een bedpartner om leuke dingen mee te doen. Dit kan een vlugge wip zijn of een affaire. Het doet er niet toe naar wat je opzoek bent, er is keuze genoeg en je zal op Frunniken.nl vast wel enkele interessante personen vinden. De site is gemaakt voor snel en anoniem contact te maken. Het is aan de klant om te kiezen hoeveel informatie je vrijgeeft over jezelf. Frunniken.nl zal altijd je boodschappen anoniem versturen. Als je opzoek bent naar leden gebruik je eenvoudig de zoekfunctie.
Het design is minimalistisch en er geen franje te bespeuren. Dit maakt dat de site gemakkelijk te gebruiken is. Alle normale functies van een datingwebsite zijn aanwezig. De zoekfunctie is echter beperkt en er is geen uitgebreide zoekfunctie beschikbaar. Je zult het dus moeten doen met het ingeven van een vijftal criteria om je zoektocht te beginnen. We begrijpen dat, na het zien van alle leuke profielfoto's, het moeilijk is om andere dingen te doen. Het is echter belangrijk om je profiel aan te vullen met al de informatie die je wilt verschaffen aan andere leden. Dit geeft een betere indruk als andere leden je profiel bekijken en je zal zo niet aangezien worden als een vals profiel. Je bent hier tenslotte om mensen te ontmoeten en niet om plaatjes te kijken. Eenmaal je een interessant persoon gevonden hebt kan je beginnen met een berichtje te sturen. Je kan kiezen tussen het verzenden van een mail of via sms. Als je sms kiest moet je natuurlijk je telefoonnummer ingeven. Ze sturen dan een confirmatie code en alles is geregeld. Het is een leuke verandering dat je berichtjes via mail kan sturen en de eerst berichtjes gratis zijn. Je kunt vervolgens upgraden naar een premium lidmaatschap. Je krijgt dan weer credits die je kunt gebruiken voor het versturen van berichtjes. Het aankopen van credits is niet goedkoop en je hebt credits nodig voor het versturen en ontvangen van berichten. Kijk dus uit met het versturen van korte berichtjes want ze zijn dezelfde prijs als lange berichten. Wees verstandig en schrijf lange berichten. Je kan zo op een economische manier gebruik maken van je credits. Op de homepage vindt je ook een foto van een persoon in de schijnwerper, de foto's van je favorieten, recent bezocht en de meest populaire leden. Allemaal handige informatie om je contacten te organiseren en om nieuwe contacten te leggen. Als je klik op instellingen kom je terecht op de pagina waar je al je voorkeuren kan instellen aangaande de notificaties die je ontvangt. Wil je niet gestoord worden en enkel op de site zelf kijken naar berichten, kan dat ook.
PRO
Anonieme berichten sturen via mail.
Te mogelijkheid om anonieme sms berichten te sturen.
Minimalistische en duidelijke vormgeving.
Gratis credits na het registreren.
CONTRO
Beperkte zoekfunctie met slechts 5 criteria.
It's Your Turn !
Do not miss out on online dating. Let's get it started and mingle with thousands of men or women who are looking for new relationships …